Previous Tom Nolan Award
Recipients
2018-19 Andrew Wallace, DO
2017-18 Alexa Burns, DO
2016-17 Eden Jones, MD
2015-16 Richard Kazibwe, MD
2014-15 Ryan Brown, MD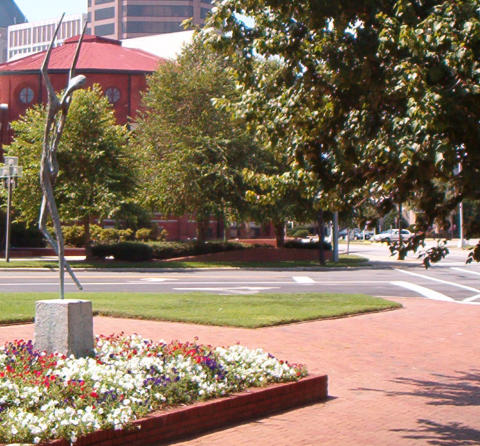 Greater Greensboro
Society of Medicine
Gorica Svalina, MD
Award Recipient 2019-2020:
Medical School: East Tennessee State University
Undergraduate: East Tennessee State University
Hometown: Johnson City, Tennessee
Dr. Svalina has also been voted by the faculty and
residents as this years' Thomas B. Nolan
Outstanding Resident. She certainly deserves it.
Gorica rounded out our senior class perfectly. She
has a ready smile and is very often seen laughing
and catching up with her co-residents. She has
had the grace and aplomb to approach even the
most difficult situations with poise. She also
served as one of our Chief Resident and did so
with empathy and understanding of her co-
residents. Dr. Svalina will be moving back to
Johnson City to work as a hospitalist in the fall.

History:
Dr. Tom Nolan was the director of the cardio-
pulmonary laboratory at Moses Cone Memorial
Hospital from 1967 to 1978. A pioneer in the field
of cardiology, Dr. Nolan built the original cardiac
catheterization lab at Cone Hospital. His
contributions were the cornerstones for the open
heart sugery program in Greensboro. His work in
pediatric cardiology meant children in Greensboro
could get sophisticated cardiac care without
having to travel to distant cities with large
teaching hospitals. Dr. Nolan was a kind,
disarming man who is remembered for his
character as well as his medical skills. Read more
Administration:
In honor of Dr. Tom Nolan, the Medical
Society/Alliance Endowment fund donates $1000
each year to an Internal Medicine Teaching
Resident at Cone Health. The Tom Nolan Award
nominees are submitted by staff members and a
new award winner is selected each year.